My domain is now active again, despite only having a dynamic IP address. If you are curious about how this is possible, I suggest you browse DynDNS.com which enables this magic. Web site design is (clearly) not my forte, so this page is merely an anchor for my image collection and a couple of KDE applications I wrote.
---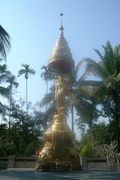 My complete image collection is
now online and may be found here.

---
I currently have some projects which are probably best found at kde-apps.org. However the sources are also available here:
---
What I am currently listening to (quick and deep do the torrents flow!):
Applications
Streaming music


Site hit origins


UPS monitor


Network monitor


MySQL manager


Syslog search


Apache statistics